The Polar Vortex is not something new and makes visits into the Lower 48 states every winter. The news media LOVES to over hype when it comes into play for the United States. Additional names to this Arctic region airmass could be the Polar Express (the streams of air that bring in the Vortex, or at least portions of it), or the circumpolar vortex.
What is it exactly?
The polar vortex is a large area of low pressure and cold air surrounding both of the Earth's poles. (that comes straight from the NWS) In the winter it strengthens.
When it is very circular, it is considered stable and the jet stream is usually very strong. Storms likely will rip across the United States and the coldest air stays "locked" in Canada.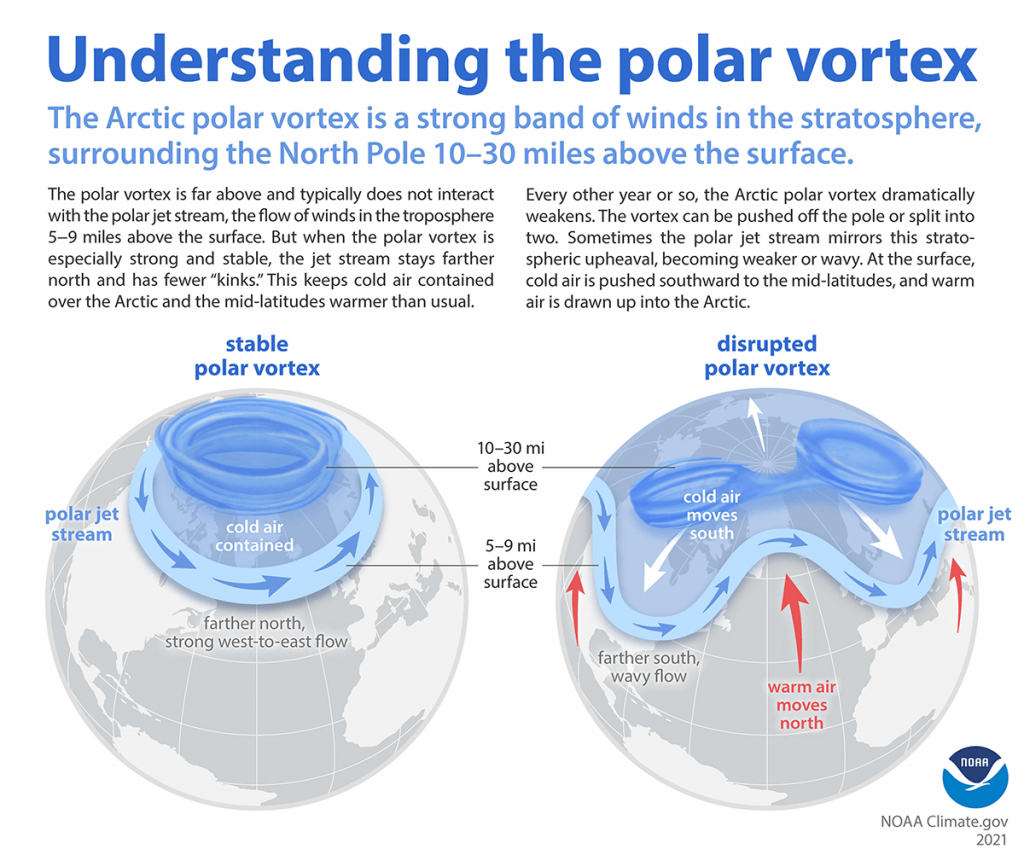 Disruptions
If you want there to be colder air masses in the United States, you would want the Polar Vortex to be weaker than normal so that storm systems can disrupt and dislodge the colder air into the United States. Another thing that can help to split and disrupt the Polar Vortex is something known as Sudden Stratospheric Warming. This is warming above the vortex that can "split" the vortex in some situations. When it splits, this also will bring colder air into the lower latitudes. This does not always mean the United States! The Warming and Splitting can take some time and air masses and weather patterns can take some time to respond.
SO WHAT!! What about our winter?
Two things I am noticing this fall! The first is that the Polar Vortex appears weaker! Remember, this will allow for the influence of storm systems that could dislodge the colder air and give us cooler weather. I am also ALREADY SEEING THIS HAPPENING!
If you have been following me on the My Facebook "Speculations" I mentioned some "signals" that we could see some cold early. It was SPECIFICALLY related to the disruptions being forecast by models for November. The disruptions started showing on models two weeks ago and are now happening. It looks like this disruption pattern could come in a few waves in November! Some is coming into play next week, and some other long-range speculations show the middle of the month. Just because we get disruptions does not mean we will get cold here. That mid-month intrusion seems pointed towards the middle part of the country, and maybe down into Texas! Remember, when you get past 5 to 7 days in forecasting, the forecasts become much more speculative as the models may be failing to pick up on some things. HOWEVER, these Polar Vortex disruptions do seem likely, again, because the vortex is so weak. And, while in this stage, we could see some below normal spells in November! Snowflakes would not surprise me at some time. However, sustained cold air may be a challenge, as it should be, since it is so early in the colder months.