Summary
A very windy day ahead with wind advisories in effect from 12pm to midnight. Heavy rains are possible Friday. Halloween looks breezy but mostly sunny.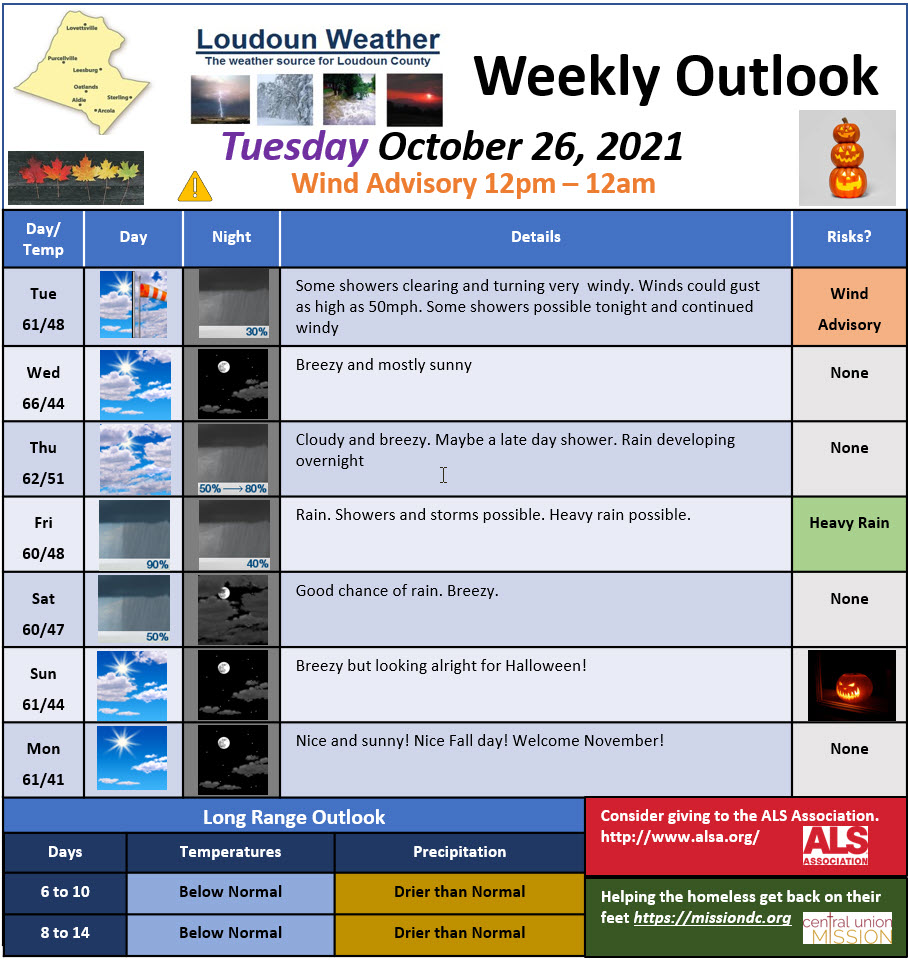 Short-Range Loudoun Weather Outlook
Looks sunny tomorrow. Cloudy Thursday and then rain Thursday Night through Friday with highs around 60. There is a chance of some flooding rains Friday.
Mid-Range Loudoun Weather
The weekend will have a good chance of rain Saturday. It looks dry and breezy for Halloween.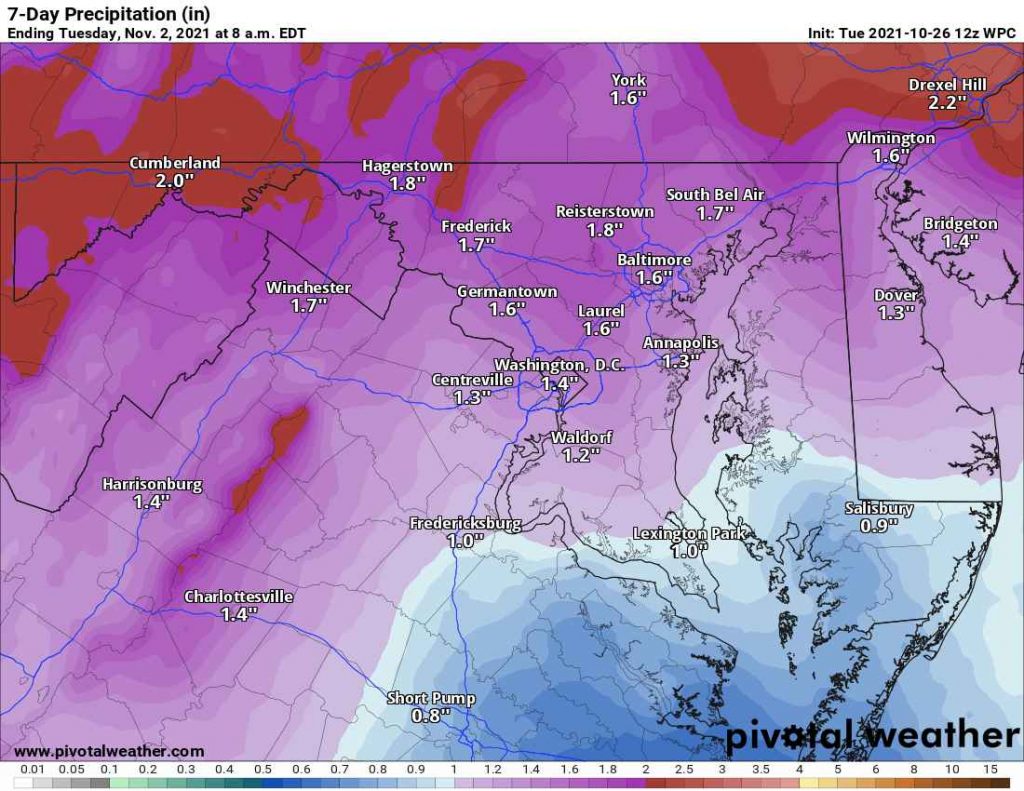 Long-Range Loudoun Weather Outlook
Description