The BIGGEST concern I have for below-normal snow this year is the presence of La Niña
What is La Niña?
La Niña is a cold pool of water in the equatorial Pacific region. When the equatorial Pacific is Warm (El Niño) this region can supply a strong sub-tropical jet stream and usually a better chance of big snowstorms due to the amount of moisture. Although El Niño winters are not particularly cold, if the timing is right, we can get some whoppers! YES, 2016 was an El Niño year, and we got the last HUGE storm then.
La Niña, on the other hand, tends to make the Jet to the north push milder air into our region. We are often in the Battle Zone between colder to the north and warmer to the south when storms come along. The storms tend to turn to a mix or rain if they have any wintry weather in them at all. In general, we end up being slightly above normal with temperatures. The Pacific Northwest tends to get blasted with rain and Mountain snows (Like the absolute bomb cyclone of a Low from this last weekend). That does not do us much favors for keeping it cold in the east, as we get a ridge of High Pressure (Southeastern US warmer high pressures) pumping warmer air here.
Typical La Niña Pattern: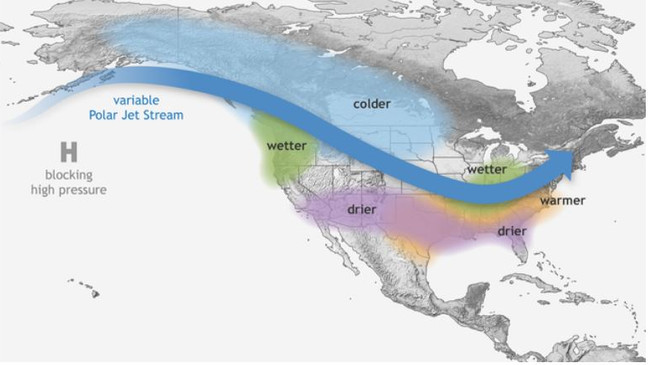 So this is Factor One for the 2021 – 2022 Winter weather outlook!
You can see in the National Weather Service's Winter Outlook that they are weighing heavily on the La Niña pattern. If you have been watching the weather the last week or so, you can see that this is what the pattern has looked like!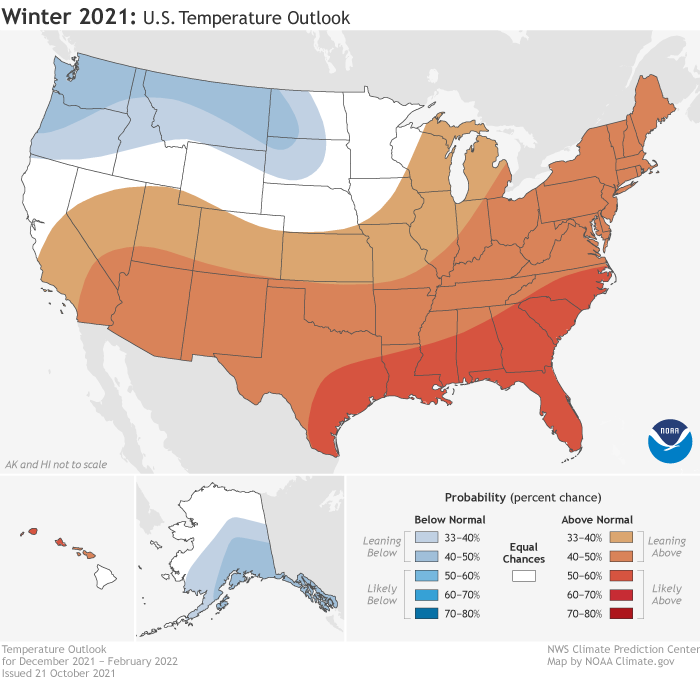 And, I have to say, we have had a horrible set of winters when there is aLa Niña! I saw a meteorologist show that 60% produced below normal snow for the area.
My Thinking:
La Nina will have an early impact that will be offset by some other factors! So it WILL have an impact, especially through January.. but I think it will become less of a factor later in the year.
Also, there are a few reasons why we may see some early sneak peeks of winter in November and December, but they are unlikely to be long-lived.
That concludes part one of the Winter Weather impacts for 2021 – 2022 Loudoun Weather Winter!