Summary
Severe Weather is possible this evening. It will be mild today with highs into the mid-70s. This evening will have a front approach and there could be strong enough winds that get mixed down to cause strong winds, but hail or even an isolated tornado is possible. Breezy winds tomorrow and then more rain Thursday Night through Saturday.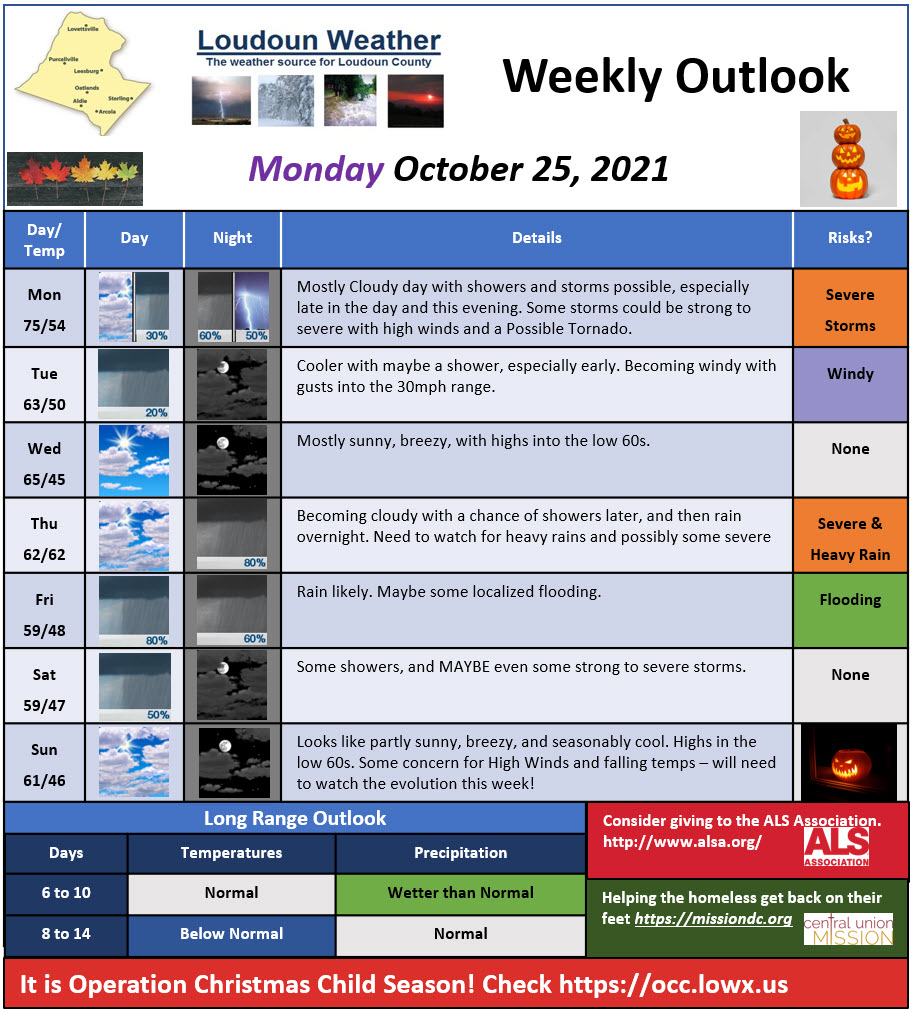 Short-Range Loudoun Weather Outlook
Here is the latest Severe Weather Outlook map for today as well as the rain expected in the next 24 hours.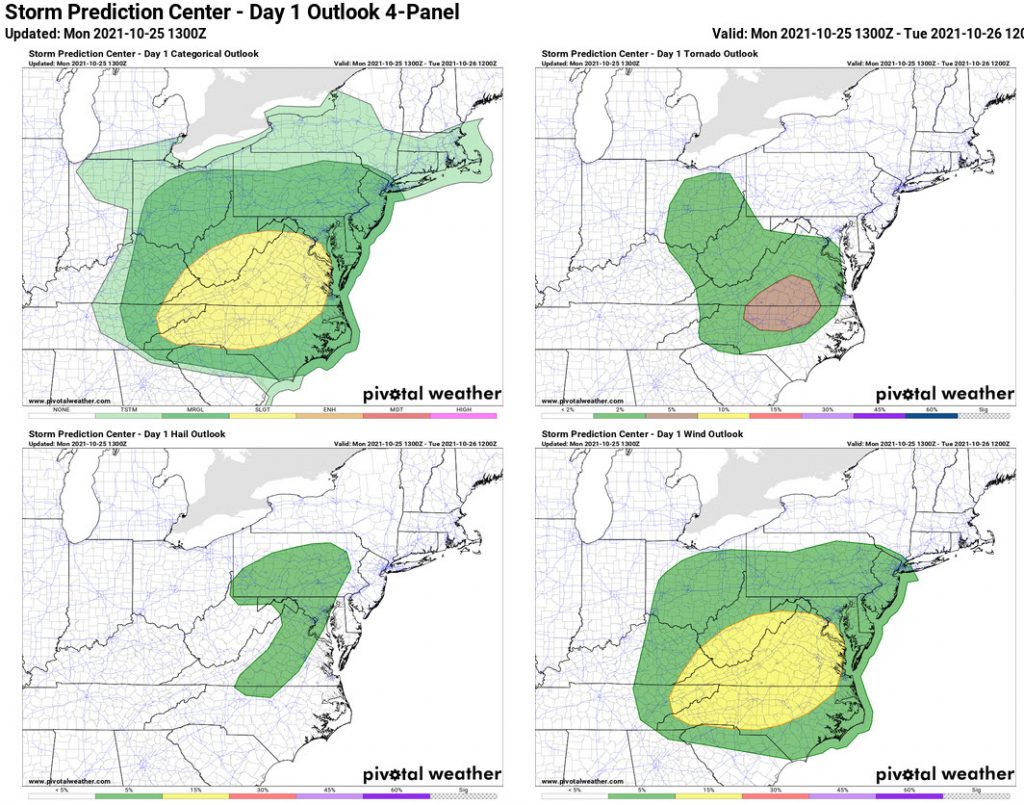 The rain outlook for today and tomorrow.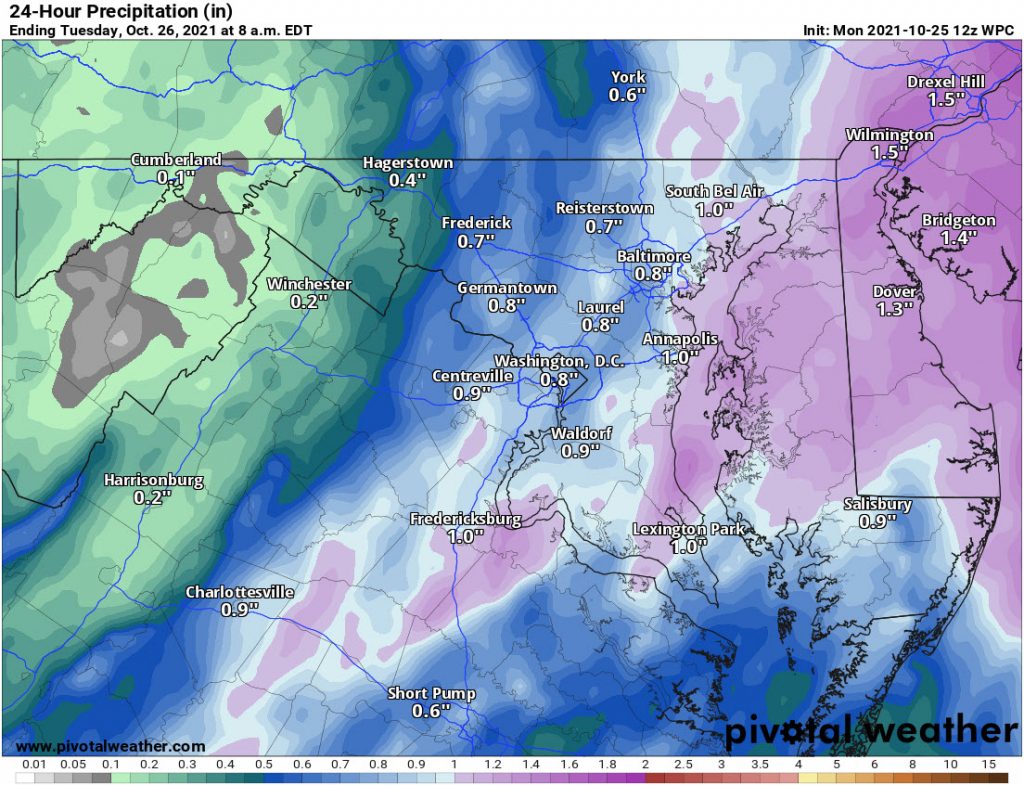 Mid-Range Loudoun Weather
Rain is expected again for Thursday night through Saturday. Temps will also be around 60. As of now, Halloween looks like it will be partly cloudy with some breezes. I suspect it will feel very cool!
Rain Outlook for the next week!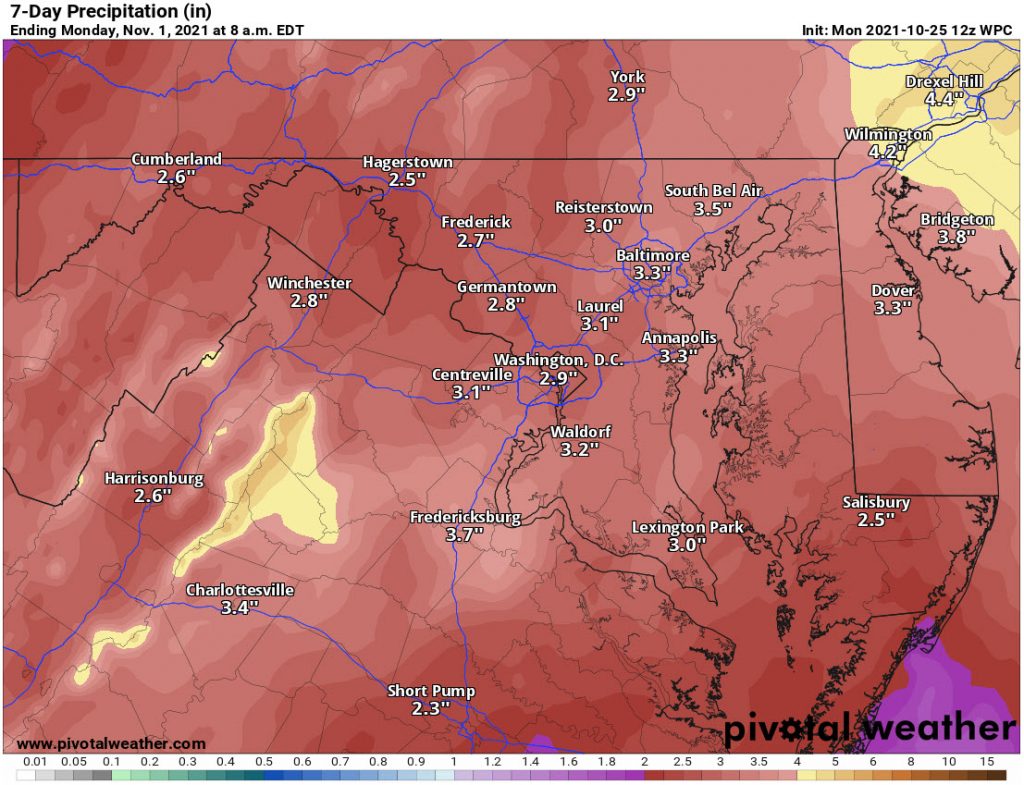 Long-Range Loudoun Weather
We are starting to see a switch in the pattern and I do expect we will see frost and freezes finally in parts of the area.