Snow Advance Index
The Snow Advance Index is a feature that is not always the best indicator for how our winter will be. The basic principle is that the advancement of snow cover in October is closely linked to the phase of the North Atlantic Oscillation.
North Atlantic Oscillation
The North Atlantic Oscillation (NAO) measurement is a KEY FEATURE needed to help get snowstorms on the East Coast of the United States. For example, the NAO is currently negative, which helps to slow down and aid in the development of big Nor'easters like the one we are having this week (October 26 – 27, 2021)
Really, though, the negative NAO (NAO-) is not the key to these storms, it is as the NAO flips back and forth between the negative and positive (NAO+) that usually signals a storm
Anyways, when the Snow Advance Index shows a great increase, the NAO *COULD* end up being more negative for the winter.
So what is the Snow Advanced Index Looking Like?
Snow Progression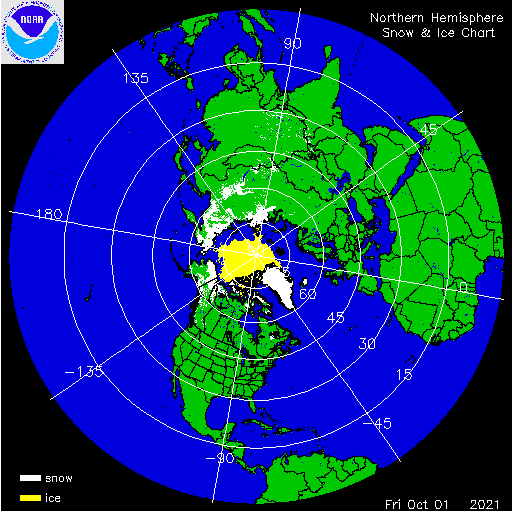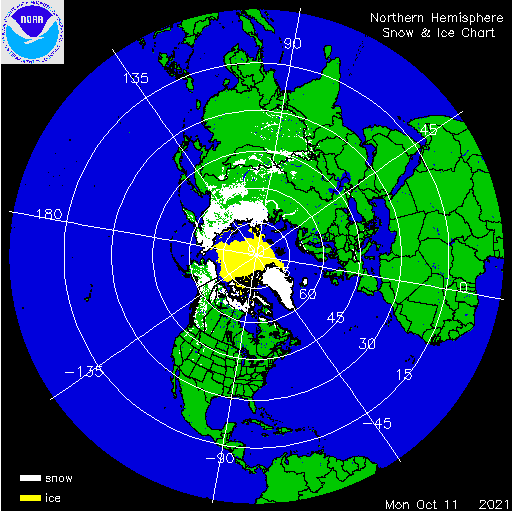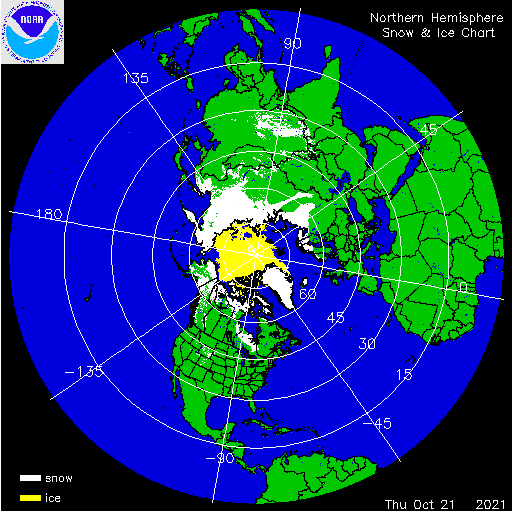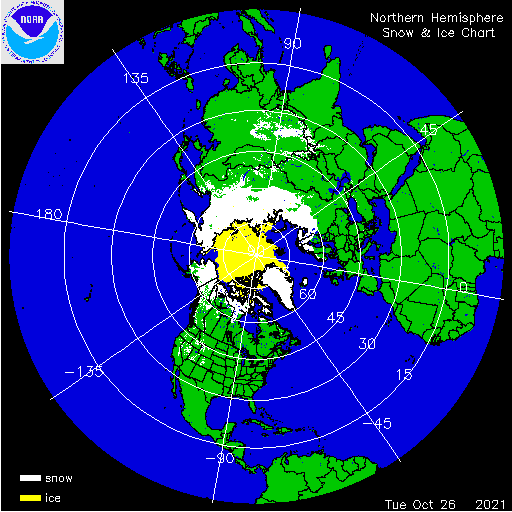 The index is actually below where I would like to see it, but it is higher than last year!
The NAO Has been running Negative for a long while now. We will see if this can continue into November and Beyond! That would be a good sign for offsetting the La Nina impacts. (The line is below the 0)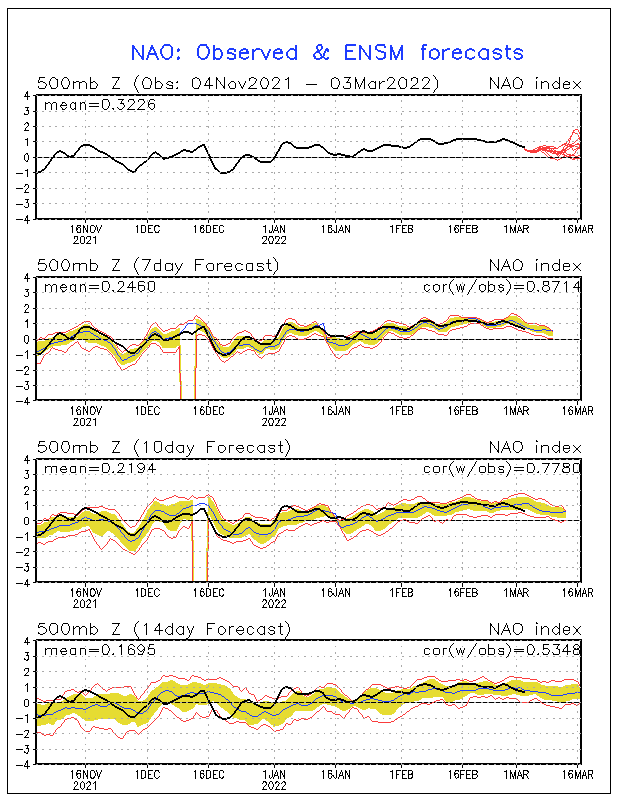 Arctic Oscillation
Another factor for colder conditions is the Arctic Oscillation! As noted yesterday, when the Polar Vortex gets disrupted, it can turn negative! WE NEED THE NEGATIVE (if you like snow)! That is a better indication for more snow in the east! It has been running back and forth between positive and negative phases. We will see how this works out, but it looks like it is heading to negative again so the colder long-range seems to be linked to this as well! (Observed in black and red the various model predictions)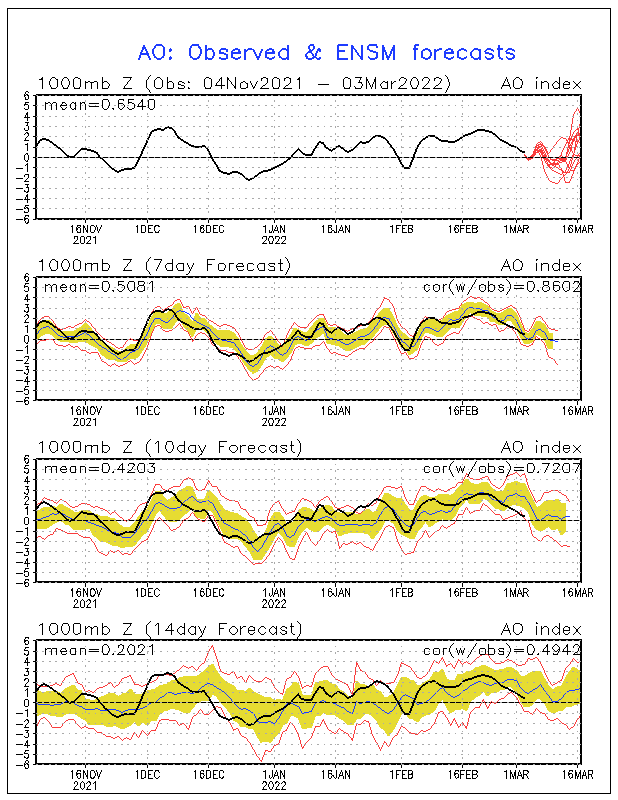 I am not super convinced we get non-stop help from the Arctic Oscillation this year, but I do expect a lot of variabilities which could help us at times be colder and have a chance of winter weather.
In Summary
I do not think we have much to count on from the Snow Advanced Index, North Atlantic Oscillation, or Arctic Oscillation. The negative NAO has been encouraging, but that alone will not set us right for winter weather.