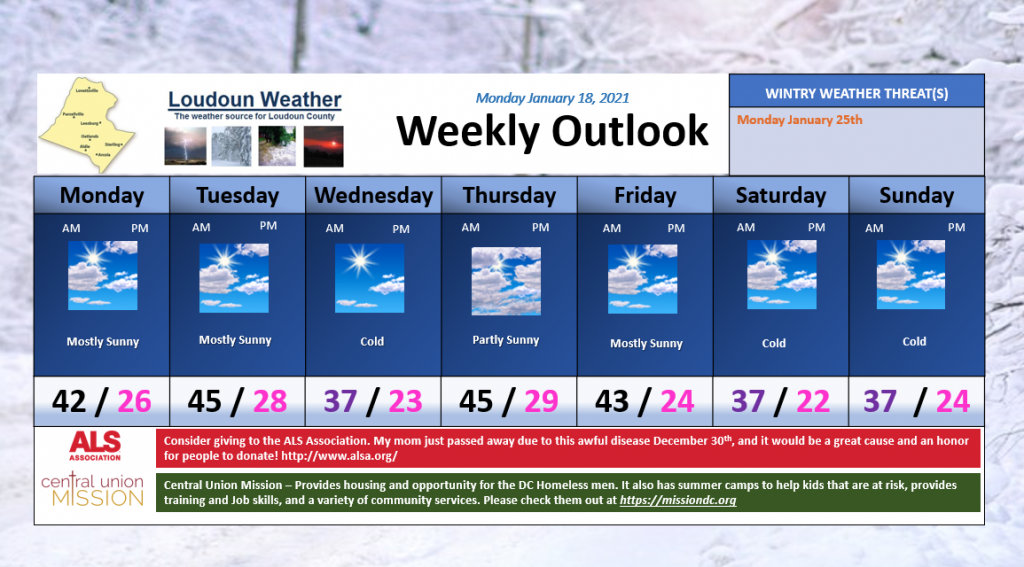 Colder conditions will be felt mid-week and next weekend. In general, the week looks dry. We will need to watch the longer range.
What about wintry weather?
One way to look into the possibility of wintry weather is by looking at weather models that blend a variety of possible outcomes. The next set of maps are that set up, but I will not be able to show these all the time as they belong to Weather Bell (if interested, check out https://weatherbell.com – too expensive for a hobby!) This is the European output for next Monday!
DO NOT GET SUPER EXCITED by the snow on the map as these show snow a lot and many times it does not come true! The thing that is interesting is the chance of at least 3 inches of snow in the next week is up to 60 to 70% – AGAIN, this can be incorrect, so we take it with a grain of salt, but I do like seeing the higher percentage.
The European is many times wrong, so lets not get ahead of ourselves.
We need to see this keep showing up. The thing that is a bit encouraging has been that both models show something around the same time. What is very discouraging is that both are SO VERY different in the may they get precipitation to fall! So I will keep watching!
All for now!