Short Term Outlook
Super hot week ahead with daily chances of showers and storms! The Storm Prediction Center has outlined the area for a Marginal Risk of Severe! Heat indexes will all up near 100 many days this week!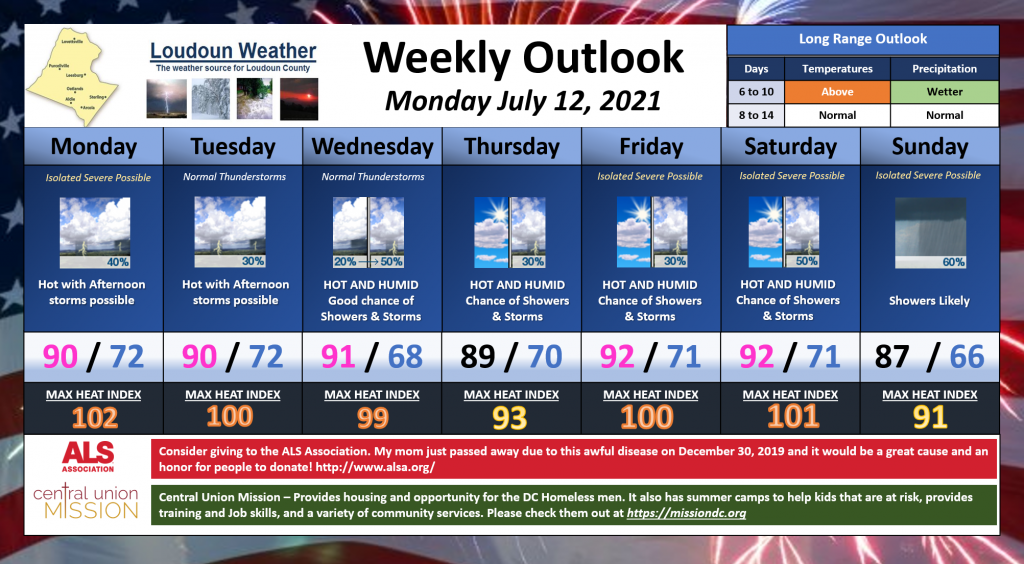 Mid Term Outlook
Later this week looks the same as the start. We have to watch how things play out Sunday as some heavier rains could be possible
Storm Outlook Next Three days
The Severe Storm Outlook for the next three days from the Storm Prediction Center
Day One and Three Looks has a Marginal Risk for Severe Storms

Storm Prediction for the next three days from Storm Prediction Center
Precipitation Outlook for the Next 7 days
Precipitation could be higher locally due to showers and storms. A better risk of rain will be Sunday, but we will have to wait and see.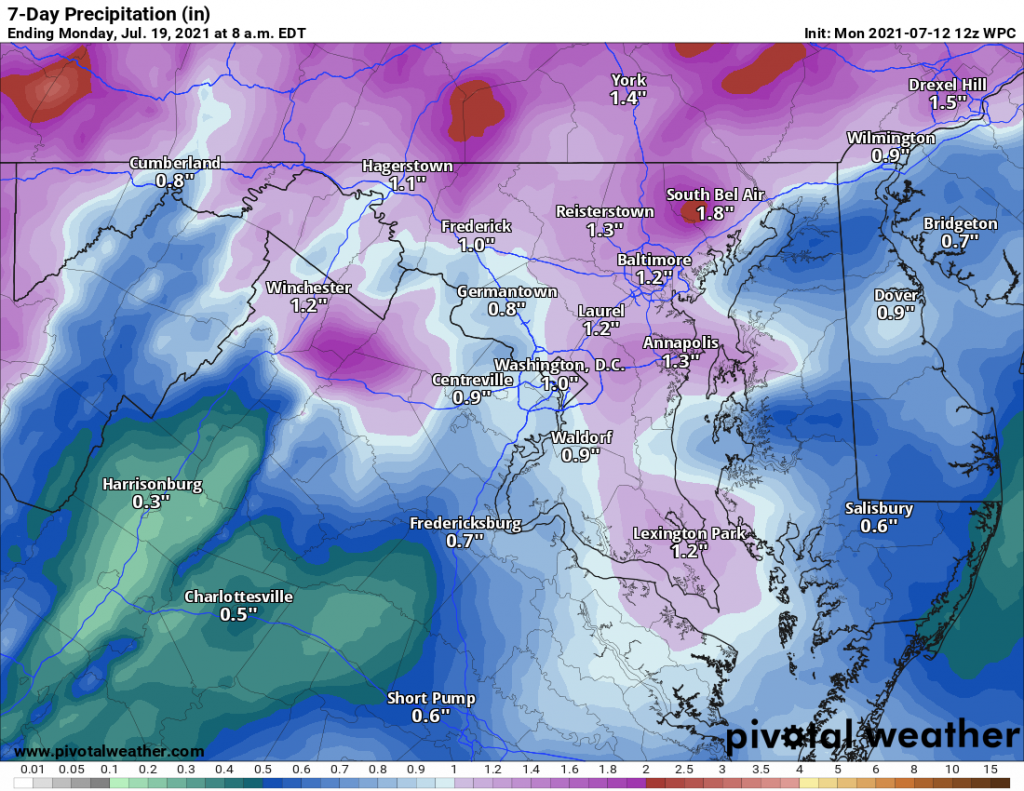 Long Range Outlook (Speculation)
Always speculation in the Long-Range. As of now, precipitation looks above normal in the 6 to 10 days, and Normal beyond that.
Trends are looking good for some cooler air in the longer-range, but that is way off. It is hot this time of year!