A wet week ahead with several chances of rain.
The heat STINKS! HATE IT! We will get a break after Wednesday, but this week looks wet! Maybe two to three inches of rain possible! We need the deficit erased in some areas so this will help. The humidity and heat will remain, but then a "backdoor" front will move through.. but how far has been a bit of a question. If it hangs in the area, we could see some flooding! We will have to watch. Severe does not look likely, but, with warm weather, a pulse severe storm always seems possible. By Thursday and Friday, that front will hopefully clear the area. If so, the next weekend will be so much cooler and dry… that is a possibility. UNFORTUNATELY, there is a possibility that the front does not and we remain wetter than forecast. So I would say the long-range is unsure. With that front pushing to the south, we will eventually clear out and stay cooler and drier than normal for a bit! YAY!
For now, get those drains cleared out if they have grass or anything blocking them, and expect some downpours this week with afternoon and evening storms.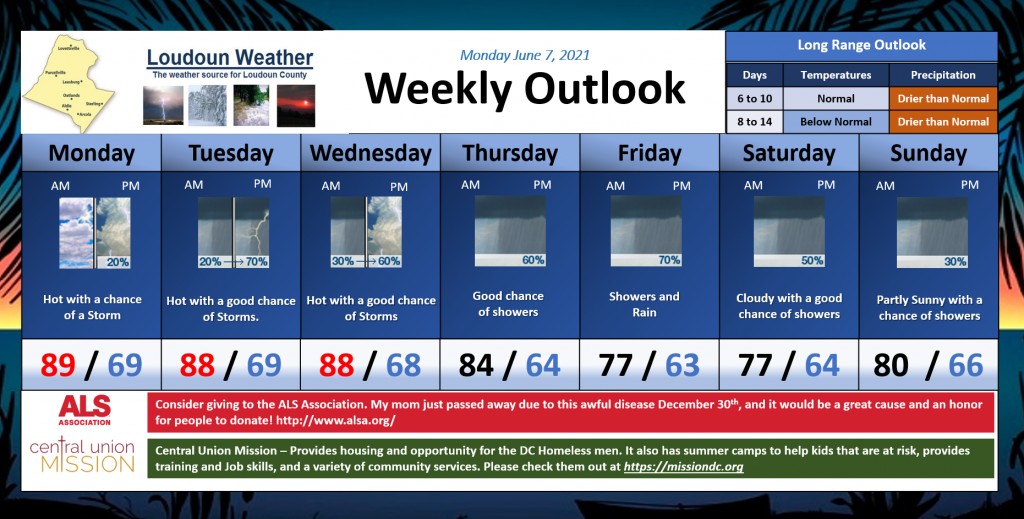 Rain Forecast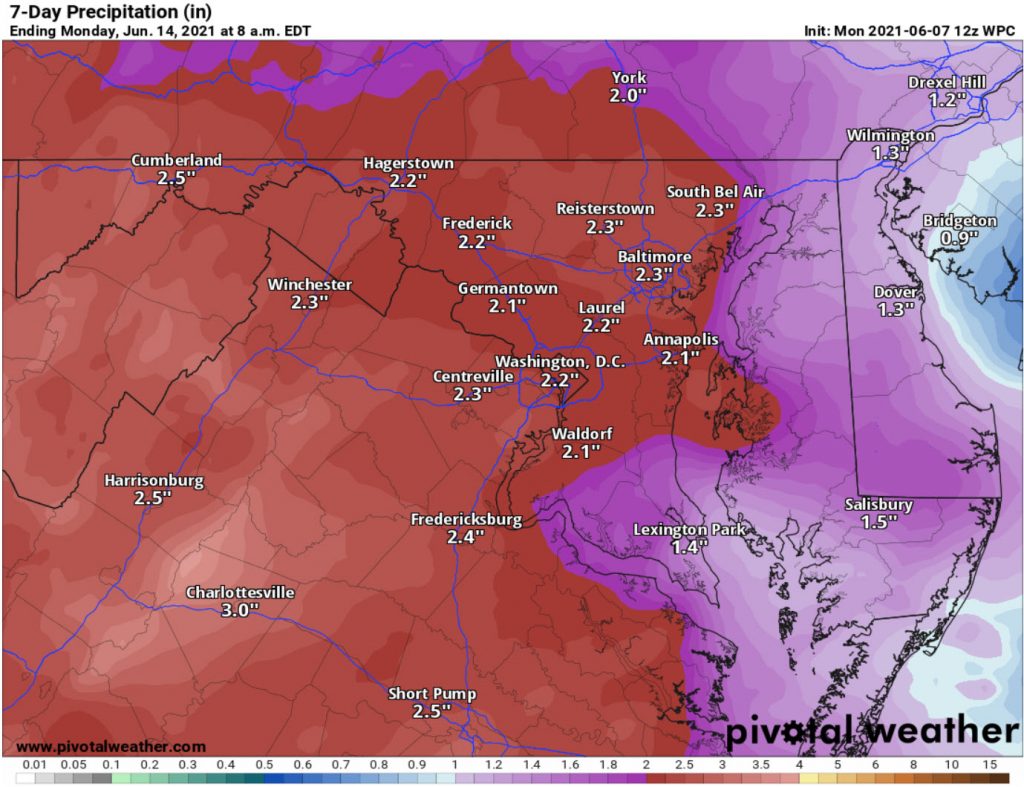 What is a backdoor cold front?