Summary
Dreary weather continues with a good chance of rain today.
Short-Range Loudoun Weather Outlook
Rain chances today. A little less of a chance tomorrow. More rain likely on Saturday
Mid-Range Loudoun Weather
Rain likely Saturday, but less of a chance Sunday. Maybe some dry days Monday and Tuesday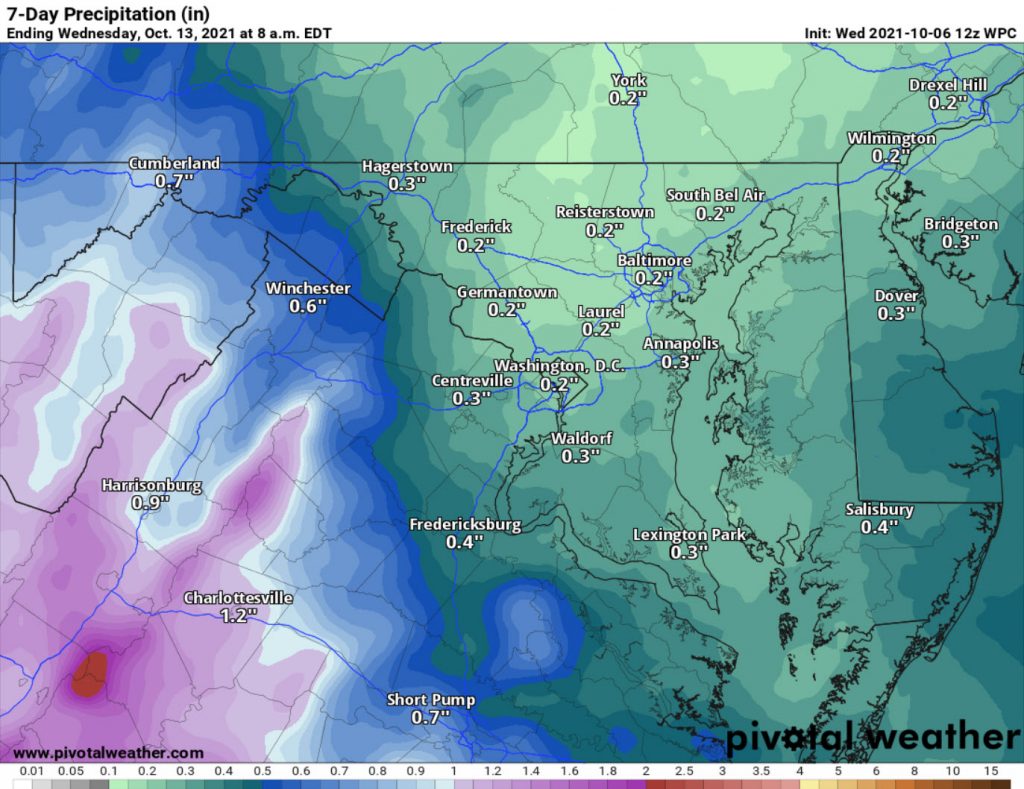 Long-Range Loudoun Weather Outlook
Above Normal Temperatures with a normal chance of precipitation will continue into the long range.