Summary
G10/5/2021 – Just a cloudy week with a chance of showers every day.. Better chance Wednesday and Saturday. Today, if we get a storm it could have localized flooding, so be careful if you see water covering a street. Additionally, as a given, it will be super humid all week! That could mean that nights could have fog if the precipitation is less!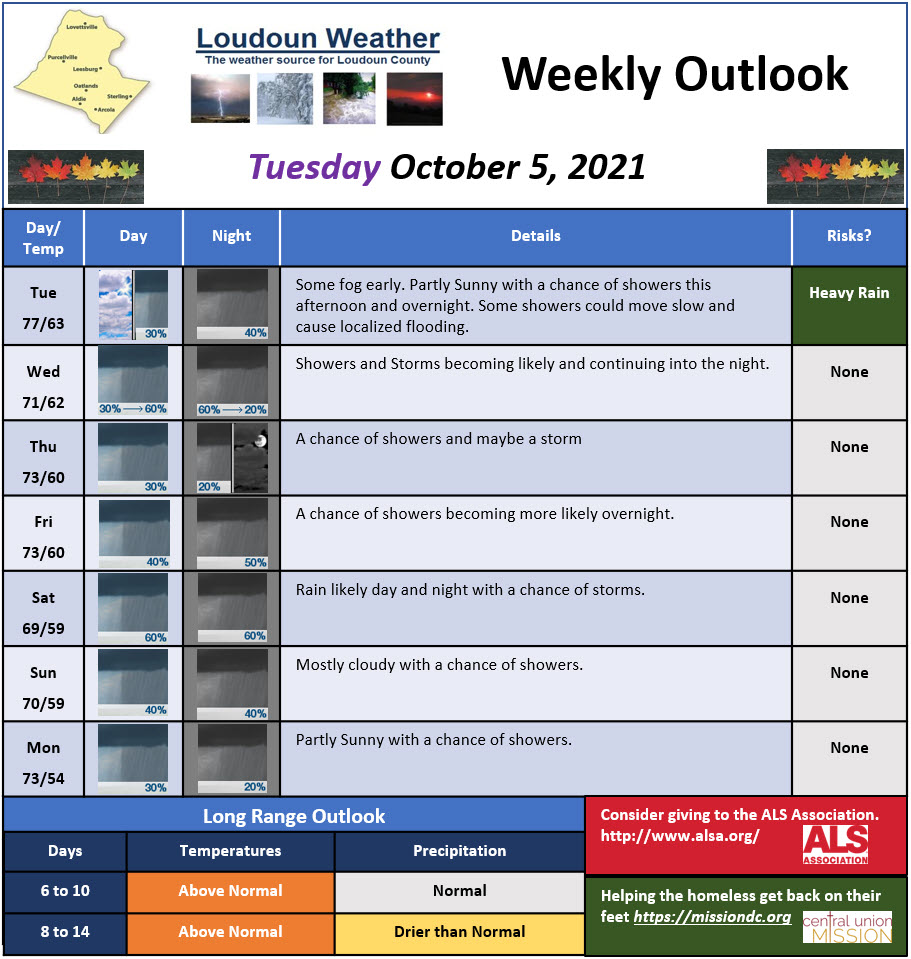 Short-Range Loudoun Weather Outlook
Partly Sunny today, Thursday and Friday. A good chance of rain tomorrow and Saturday
Mid-Range Loudoun Weather
The weekend looks wet, especially Saturday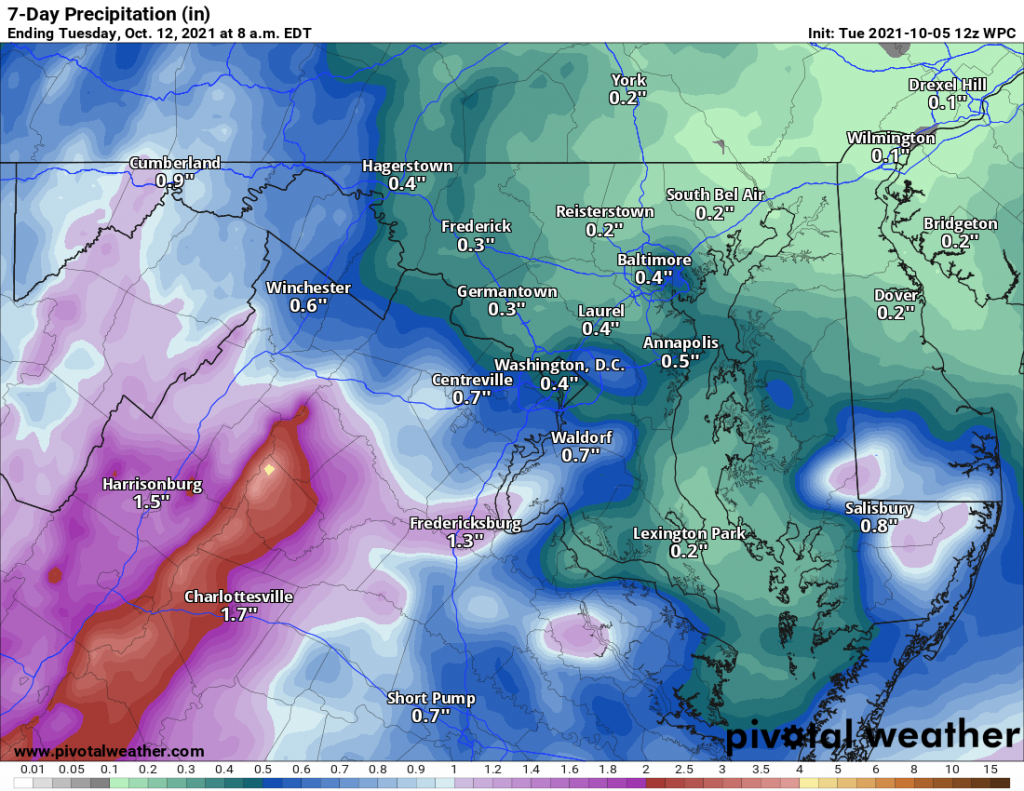 Long-Range Loudoun Weather Outlook
Temps will continue above normal in the long range. The rain will go from normal to below-normal in the longer range as well.