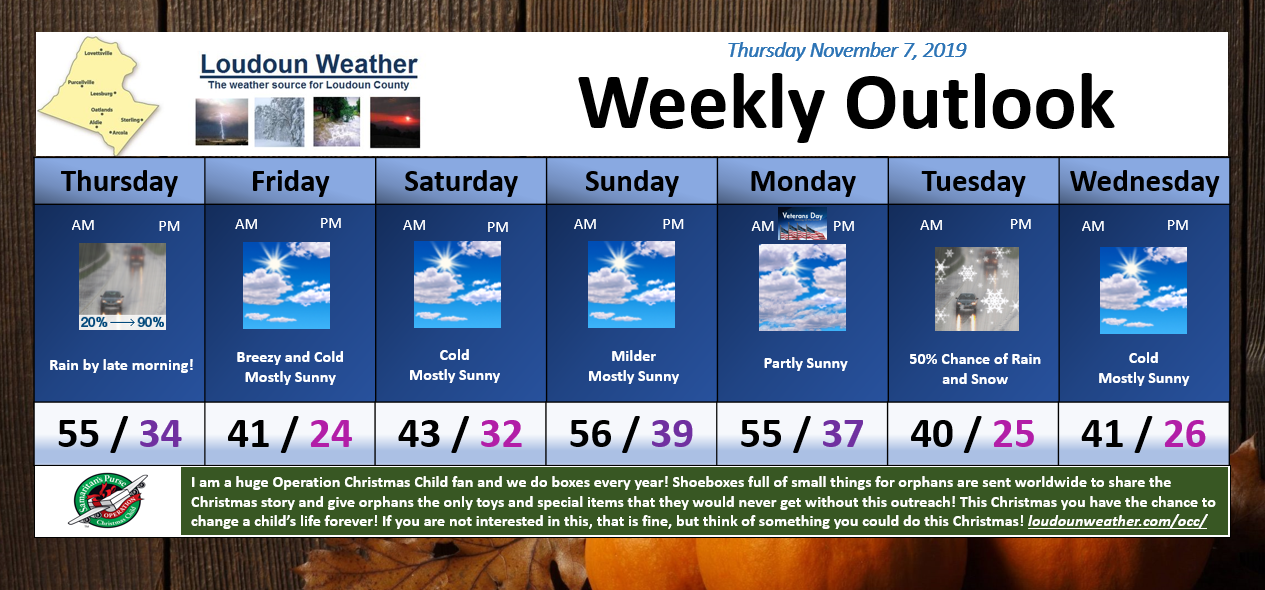 11/7/2019 – Rain on the way.. THEN COLD! Tomorrow it will be winterlike! It will feel like the low and mid-30s low to mid-30s with the winds and highs around 40! Yes, still think flakes are coming Monday Night/Tuesday, but still about 50% there! Cold!
Much calmer today than a week ago! We picked up 100 new people that liked the page and more followers! WELCOME!
A NOTE ON Operation Christmas Child! There is a Packing Party in the Round Hill community at Round Hill Baptist Church on Saturday, November 16th!! See the second image! They are also a drop off location for Shoe Boxes if you pack them at home!