Clearing up and nice weather through the weekend!
Loudoun County Weekly Outlook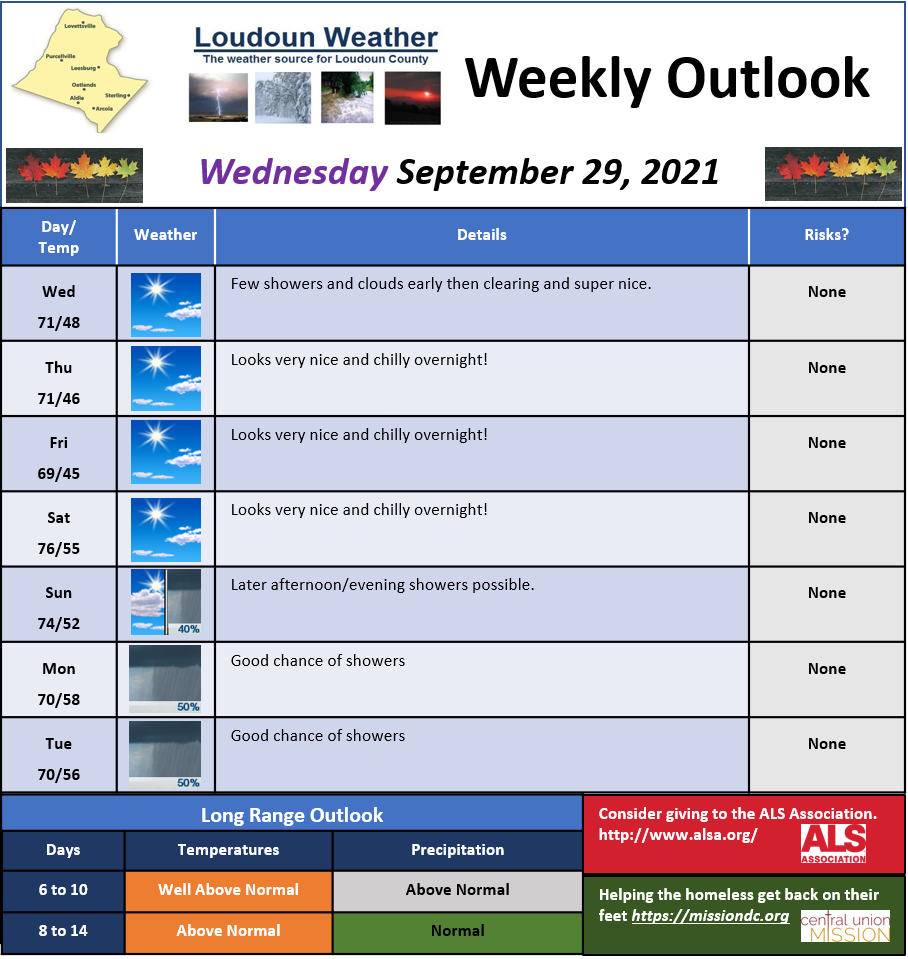 Short Term Forecast for Loudoun County
We have some showers quickly moving through this morning. We will clear up this afternoon! Highs will reach the lower 70s. Temps will remain around 70 Tomorrow and Friday. Mid-70s Saturday and Sunday. A chance of showers later Sunday
Mid-Range Forecast for Loudoun County Virginia
A good chance of showers Monday and Tuesday next week with highs in the upper 60s.
Long-Range Outlook for Loudoun County Virginia
Looks warmer than normal. A good chance or wetter weather early, then turning drier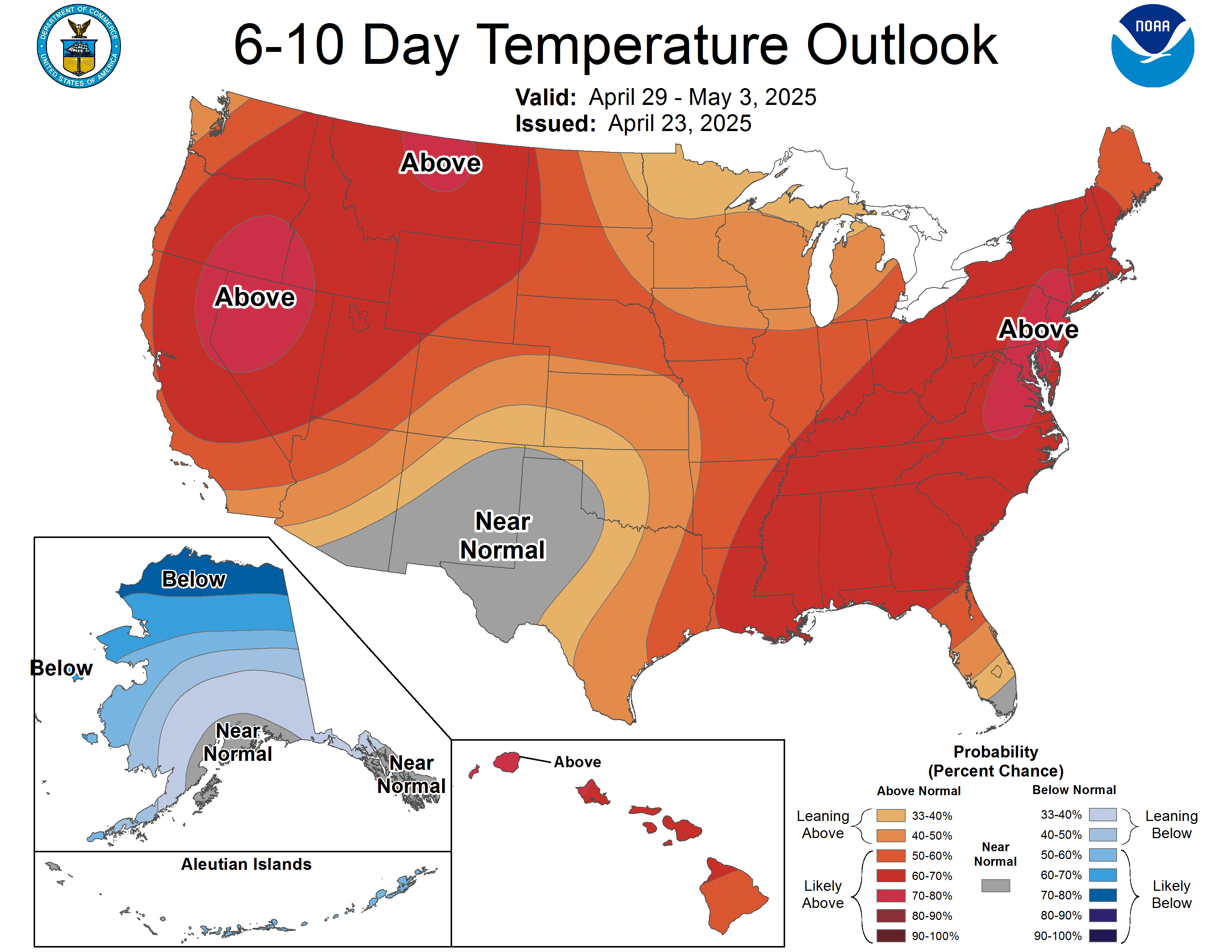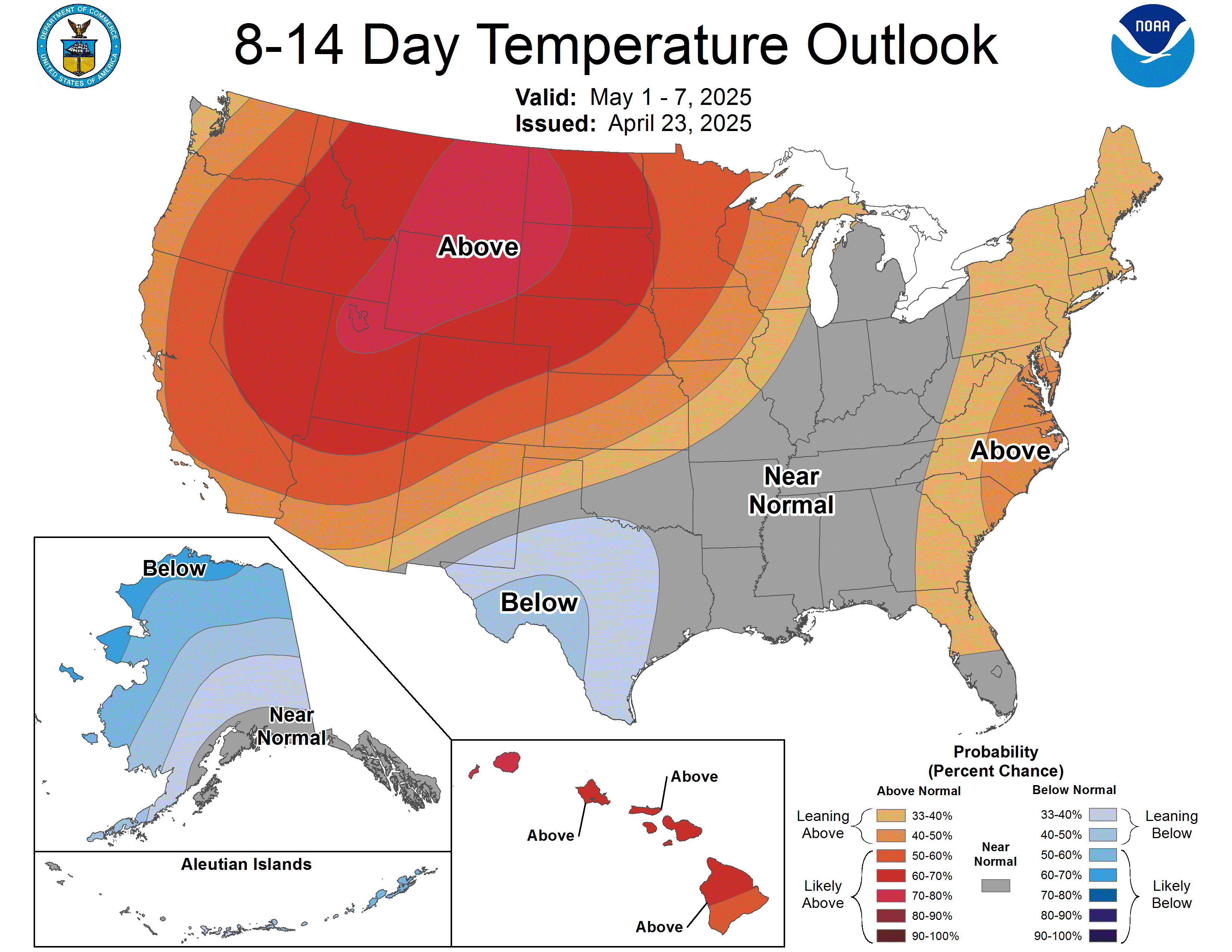 [TheChamp-Sharing]