A dreary week with above normal temperatures and humidity! A chance of rain every day, but the best chances look like today, Wednesday, and Saturday. The heavier rain will be possible in the higher elevations, but the heaviest of rain has changed in the forecast to just the south of the area.
Short-Range Loudoun Weather Outlook
We will see rain! And cloudy skies. Very humid this week!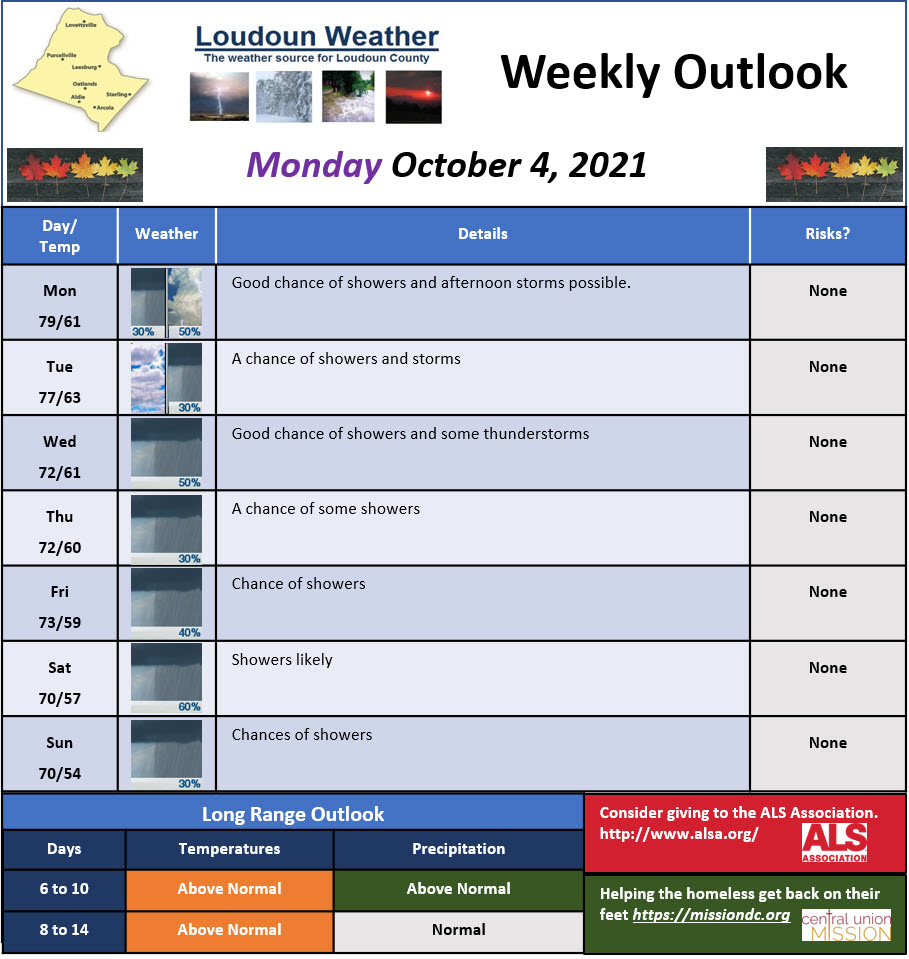 Mid-Range Loudoun Weather
Rain will continue to be a threat into the weekend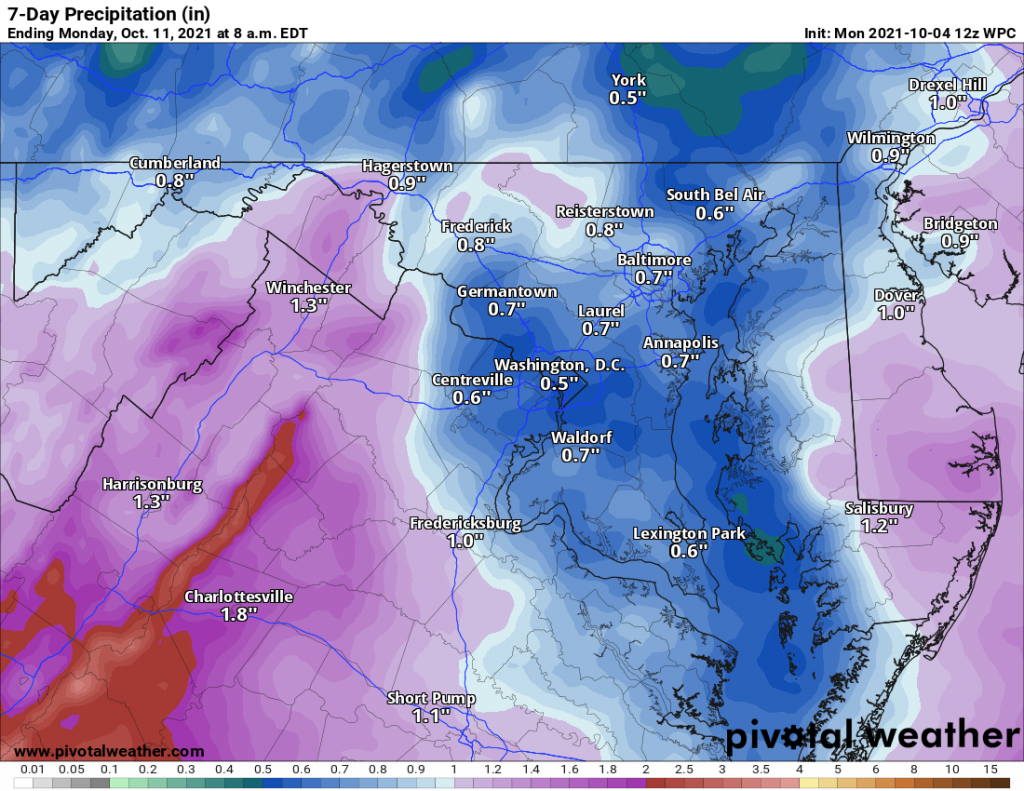 Long-Range Loudoun Weather Outlook
Remaining Above Normal with initially above-normal precipitation. My thought that we would see a cool down seems to have dived way west!