Welcome to the first full day of Fall 2021! It will start feeling like fall as the humidity is being pushed out today and nice air coming in! What signals the first day of fall? The Sun's direct rays will move south of the Equator (0 Degrees Longitude). This means we are close to the same amount of daylight. Due to our Longitude, the same days of equal light and dark do not happen until this weekend.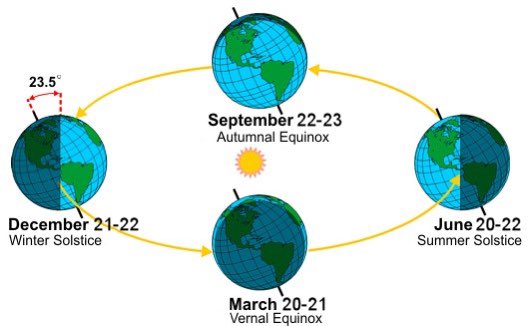 Short Term Loudoun Weather Outlook
The weather is improving quickly as the storminess has moved east. We should see clearing skies this afternoon.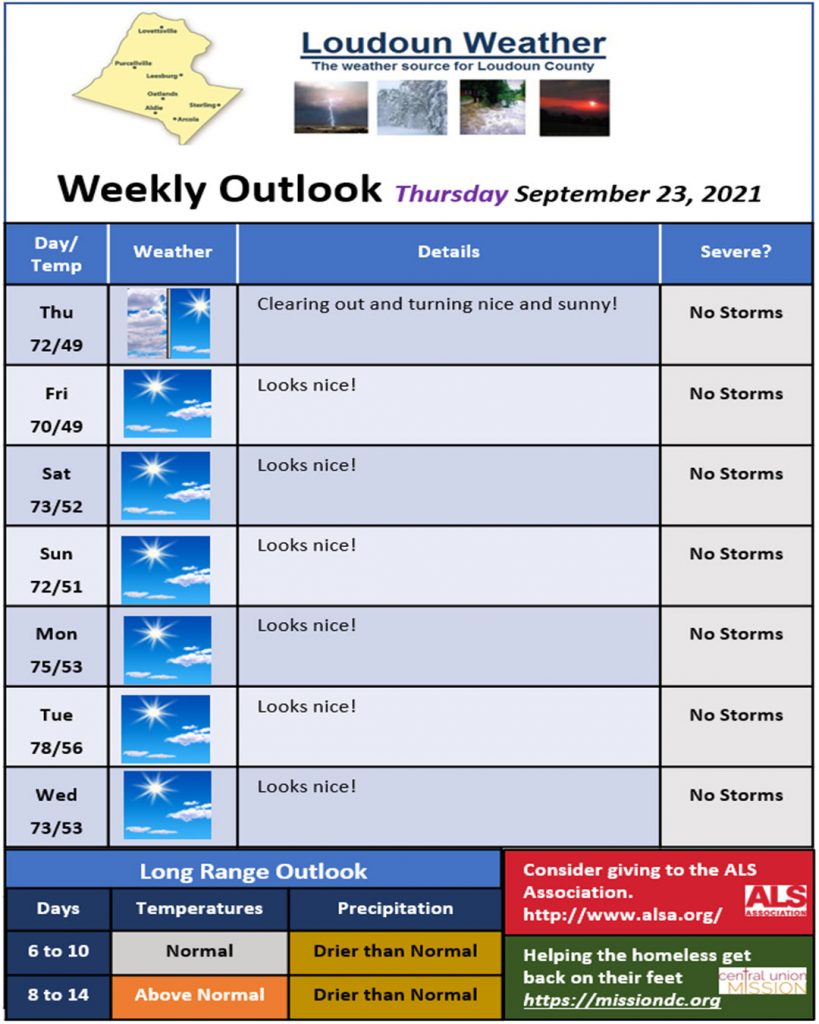 Mid-Term Loudoun Weather Outlook
This is easy! Dry days and cool nights! Probably the best-looking mid-range outlook I have seen! 70s during the days upper 40s to low 50s at night! JUST DELIGHTFUL!
Long-Term Loudoun Weather Outlook
The weather looks like we will warm to slightly above normal temperature-wise, but we are looking dry! We do not need rain in the immediate next week, but I would be concerned as we go later in the forecast as we will have dry daytime temperatures!
ONE NOTE
I am watching what will become of the Tropical Depression in the Atlantic. I think this will be missing to the east of the United States, but it bears some watching later next week.